Success Stories
Ain't love grand? We love to celebrate the success of our members! Post your great date story, engagement announcement or anniversary on this page. We define "success" as anyone who benefits from our site regarding marriage, faith, friends, and romance.

We hope that you too will be the next to add your story to our ever-growing collection. If you met someone wonderful through here, we'd love to hear your news. Share it @ our twitter page!
I met the girl of my dreams on your site!
#Dating
I met the girl of my dreams on your site! We corresponded briefly for 1-2 weeks and then set up our first date. We both live in the same city so it was easier to meet for the first time. We met at a wine bar and immediately had a strong connection. We went on our second date 3 days later and then our third date one day after that. We were dating each other exclusively within the first month and fell in love within the first 2 months. We have been dating for 6 months and are already discussing possible marriage. I could not be happier!... read full story >>
I found the most amazing girl!
(Dating)
We corresponded about one week before meeting. We clicked right away and exchanged numbers to talk on the phone to hear each other voices and to get an idea of our personalities... she lives 3 hours away from me and we decided to have our first date after talking for one week. Our first date went couldn't have gone any better and we decided to go on mother date the next day... we spent the whole day together talking and walking around Washington DC and then had an amazing dinner. Our first date turned into 3 dates... she came to my home town the very next week for 4 days... read full story >>
I have found someone here
(Engaged)
Hello and thank you for providing the tools that I could find my soulmate! I had lots of contacts and conversations with many quality women on MM and yes finally after a month I have found and The One I proposed and she said yes and we are about to come up with plan and date for the wedding this summer of 2019.
When you meet The ONE you won't Have any doubt and you know She is Made just for you and you been Made for Her! It came together So smoothly that we both Knew This was an appointment Made in Heaven! Thanks again and appreciate the website to be used for such Connection!
HAPPILY MARRIED
(Married)
Silvia and I met in mid-2016, took it slowly at first, and finally decided to commit to one another a few months later after a wonderful time together in Cayman Brac. Subsequent vacations to Fiji, Grand Cayman, the Keys, the Bahamas, New York, and New Zealand sealed THE DEAL. We are into a loving, caring, supportive, healthy, activities-oriented lifestyle. We couldn't be happier, and thank richwomenlookingformen.org for providing us the forum to have met one another.
Advice to other members:
Your partner is out there somewhere. Be persistent. Never give up, but above all, be smart and play it safe. There are a lot of phonies and disingenuous people online. It took me 9 years and 86 women before I was able to find my GEM, but it was all worth it in the end. How lucky we are!
Positive attracts positive! We met here! Thanks!
(Dating)
We met on the site. As soon as Brad read my email he shared his number. I texted him that day and within 2 hours he called me.
Brad and I FaceTimed three days after our initial call and have been inseparable ever since! We had our first real date in Punta Gorda Florida and a long weekend in Key West on April 6th followed. It was a very beautiful, respectful, spiritual and loving weekend.
The only advice I can offer other members is to follow your heart. When it's right your gut will let you know. Take time to get to know the other person, even if it means running a background check on the other individual. Be cautious, be happy and remember, what you throw out to the universe will always come back to you! Positive attracts positive!
Found the Love of My Life
(Dating)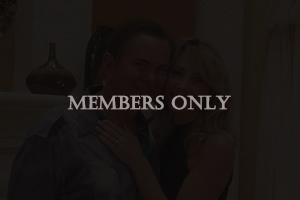 She was in New York and I was in Austin. Her profile was bare. She was too young. She only had one photo. All huge red flags. There was truly no reason for me to reach out to her but for some reason I did. Surprisingly she quickly responded and we spent the next two weeks talking every night for 2 to 3 hours. By the time I flew her to Austin two weeks later we were already falling for each other. It was love at first sight and although we had to work out a lot of logistics she is finally moving in this week after months of long-distance dating. I've always had great success dating on this site but could never parlay the dates into a long term relationship. Now I can finally say all the hard work has paid off. I've also met a lot of great people on this site and some I feel could be lifelong friends. Thanks, for providing a great dating platform.
Advice to other members:
Don't give up after a month. Don't spend too much time chatting on the site. Trade phone number quickly to get things rolling. If you have a good phone conversation plan a date quickly. Nothing happens until you meet the person face to face. Keep things moving and when you find someone that is working focus on them. Don't get distracted with new guys.
I met my husband on your website.
(Married)
I met my husband on your website. We met in June last year and got married in December last year. We are very happy together. Gene and I are forever grateful to your website and happy to be part of your success stories. We are very appreciative of RichWomenLookingforMen for introducing us to each other.
I am attaching a picture of Gene and me on our wedding day of December 14, 2017. It is a wonderful story of two people who found love and we are both grateful to the website for making it happen. Without the website, we would have never met. You can count on us for very positive feedback in promoting the website and services you offer.
Advice to other members:
Be genuine and don't play games. Tell the other person what you are looking for from the beginning so there aren't any surprises. Put thought into your profile and be direct. If you put forth a good effort you might just find the love of your life!
Met someone on here. Happy to share a success long distance story if you are interested
(Dating)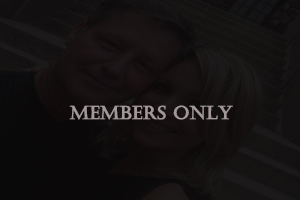 When I had put up my profile in 2014 I didn't know what to expect. I never online dated before. I had many men contact me through this site, but none were of the quality that I was looking for. None of the profiles that I had read spoke to me. Most of the profiles that I read sounded like anyone could fit the bill and that they were not looking for anyone specific, just someone to love.
I created a relationship vision of what exactly I was looking for. I knew I wanted a man who thought bigger and successful and who had a desire to grow. I had been through a lot of growing and learning in the past 10 plus years and desired a life that was outstanding and wanted a specific person to share that with.
He was the first and only man that I initiated contact with. When Andrews picture came on my screen as someone I may be interested in, he was very attractive, so I clicked to read his profile.
What he wrote seemed exactly what I had in my vision of who I was looking for. He was clear and wanted a specific person too, not just anyone. His words describing himself and his potential mate attracted me so much that I had to initiate contact with my weird sense of humour to give him a little taste of who I am. My happy Valentine's Day wink...