7 Secrets Profile Guidelines to Attract Rich Women
Posted June 24th, 2019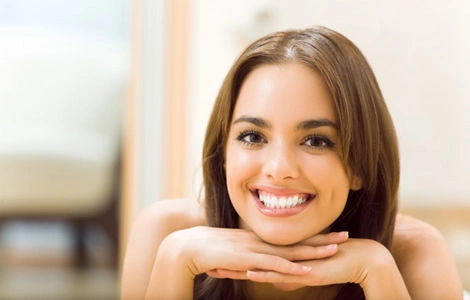 Rich women looking for men are popular today, so there are a lot of important things you should consider when starting up with online dating, so making an appealing dating profile is vital. It's your first line of offense, so to speak, when it comes to attracting the kind of rich women you're looking to date. So you know that if you want to date rich woman successfully, you need to spend some time making your profile the best it can be.
But what seems "best" to you isn't necessarily what attracts the rich women you're looking for. And while different people look for different things when searching online, some things are universal turn-offs.
Here are 7 secrets profile guidelines for making your profile sexier to attract rich women
1. Smile - Your first impression is your profile photo, and nothing says sexy like a big confident smile!
2. Post lots of photos of you having fun - Fun people are sexy people! Here are a few dos and DONT'S.
_________________DO'S__________________
Do use recent photos.
Do use captions on your photos. Keep it short, but let other rich women know where you were, and what you were doing.
Do change up your photos every couple of weeks. This lets other members know that you are an active member, and that you are serious about meeting someone.
_________________DONT'S_________________
Don't use old, grainy, or dark photos.
Don't use selfie photos. They can make you look desperate.
Don't post photos with people that look like they may be your significant other.
3. Complete your profile - Other members see this as their chance to get to know you, and if there is nothing to read they may assume that you are a scammer, or that you just don't care if you meet someone or not.
4. Use proper grammar and spell check. - Nothing is less sexy than misspelled words all over your profile.
5. Add humor to your profile - Don't be afraid to show people that you can laugh at yourself. People find a good sense of humor to be very sexy. Don't go all Don Rickles and joke about everything, but remember that a little light humor is sexy.
6. Don't be perceived as a gold digger - Here are a couple of tells that someone may be a gold digger.
COMMON GOLD DIGGER TELLS
The profile is incomplete but specifies what they would like their matches annual income to be.
The profile has a photo of the member with little to no clothing on, and the age for their match is 18 to 99.
7. Keep your status up to date - This lets other members know that you are actively involved. Once they know this they will be more likely to email or wink at you. The coolest thing about your status is that you can post whatever you like. Here are a few ideas.
___________STATUS UPDATE IDEAS__________
You can post a romantic quote that you like.
You can thank members for visiting your profile.
You can say something as simple as having a nice Friday night all.