Rich Women Dating: What to Get the Women Who Has Everything
Posted Sep 16th, 2021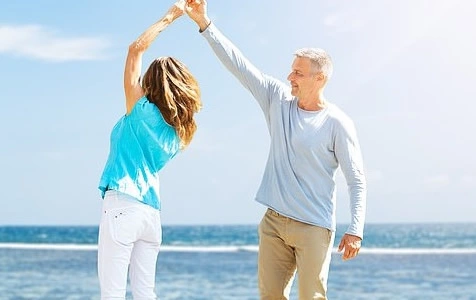 As if dating wasn't hard enough! What do you do when you have to find the perfect gift for your perfect woman, but she already seems to have it all? Whether it's for an anniversary, the holidays, or another special occasion, gift-giving can cause lots of stress, especially if you're dating a rich woman. For wealthy women, a high price tag isn't going to impress so much.
We're here to help you step up your game with six gifts for your wealthy woman that she'll appreciate more than any expensive trinket you could buy her. And remember, the perfect gift is the one that you give from the heart. If you show your love and adoration for her, she's guaranteed to appreciate her gift no matter what it is.
1. A new experience
Find out something that your significant other has never done but always wanted to do. Now surprise them! From bungee jumping to traveling, to trying new cuisine, everything is fair game. Not only will she get to try something she's never done before, but you'll get to make new memories together.
2. A charity donation
If your wealthy woman is passionate about a certain cause then there's no better gift than a charitable donation made in her name. Whether it's for cancer research, animal shelters, or anything in between, this can be one of the most meaningful gifts of all. Not only will you show that you support her charitable endeavors, but you'll also be helping those who need it.
3. Something personalized and meaningful
Do you have an inside joke? A favorite place to go or a favorite food to eat? Maybe she has a favorite book or movie that she can't stop talking about. Personalize a gift so that she knows you care about the things that she likes and the experiences you've shared. This could be a journal with her favorite quote written on the cover, or a keychain with your dog's face engraved on it. Whatever it is, a personalized gift can mean the world even if it isn't expensive. Show that you're thoughtful by making it personal.
4. A membership or subscription
Memberships and subscriptions are all the rage these days, so find something that she'll be able to enjoy and use. Bonus points if it's something you can do together! Subscribe to a meal kit and whip up some gourmet food with each other, or get some season tickets to her favorite theatre. Not only will these gifts keep on giving throughout the year, but they also make great date nights.
5. Service
Give her the gift of service – but not a professional one. Offer her a massage or surprise her with breakfast in bed; even the smallest act of service becomes impressive when you perform it with love. Just because she's a wealthy woman doesn't mean she should have to whip out the credit card anytime she wants something done. Surprise her with your thoughtfulness and prepare for her to be impressed.
6. Uninterrupted time
Nothing says I love you like some uninterrupted time together. Put down the phone, turn off the television (unless you two are snuggling together for a movie night), and give her your undivided attention. You may take some time off work to go on a special trip, or just plan an everyday date, the important thing is the uninterrupted time with you, as this shows her how much you enjoy spending time together.
It's the Thought That Counts
No matter what gift you get the rich woman you're dating, make sure it comes from the heart. Show her that you love and care for her by making her gift special. Remember that gifts don't need to break the bank to be important; oftentimes some of the most special gifts are those that don't cost a penny.